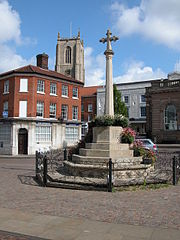 Fakenham is mentioned in the doomsday book of 1086 as having 150 residents, the population of Fakenham has now grown to over 7000 people.
Do you have a business in Fakenham and need a website designed?
Is your current site up to date?
Is your website formatted correctly for mobile devices?
If you would like a website designed or are looking to up date your current site, we can help call us on 01263 456700 or email contactus@norfolkgeeks.co.uk.